There are a variety of water hose designs to effortlessly transport water from one place to another. Choosing the right water hose is crucial for you as the consumer to receive the best equipment that most suitably meets industry requirements. The following water hoses are the most commonly used for transporting water to help you to choose the correct piece of equipment for your application.
Hydraulic Hoses              
                                
Hydraulic hoses are found in a wide range of industrial systems where liquids or gases need to be transferred from one place to another at a specific pressure. They are high-pressured hoses which are made from reinforced synthetic rubber. These hoses are commonly used for bigger industrial projects because of their strength and minimal upkeep. These rubber hoses are weather and oil resistant, durable and resistant to rot. Hydraulic hoses are the ideal choice for efficient water transportation which requires a long lasting and industrial strength piece of equipment. Read through our earlier blog post on selecting the right hydraulic hose for your application to find out further information and discover whether a hydraulic hose is the most suitable water hose for your water transportation requirements.
Drinking Water Hoses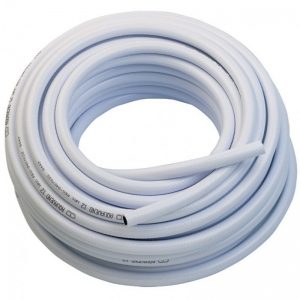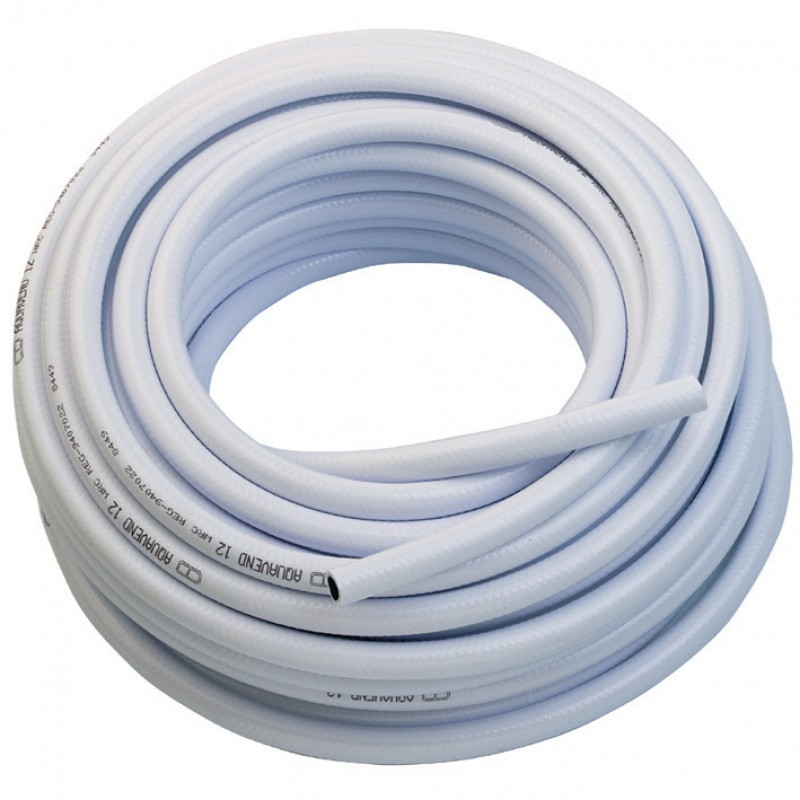 Drinking water hoses are most commonly used in applications such as hospitals, dental clinics, aviation, filtration and dosing. As the primary use of these hoses is to transport water that is suitable for drinking, before purchasing a drinking water hose, you will need to make sure that it is WRAS approved. WRAS represents the Water Regulations Advisory Scheme. An WRAS approval on a drinking water hose proves that the hose meets standards of cleanliness for transporting drinking water without contaminating the contents. All materials used to make drinking water hoses must be WRAS grade, and are commonly constructed of high quality PVC material with a good flexibility and abrasion resistance rate.
Water Tubing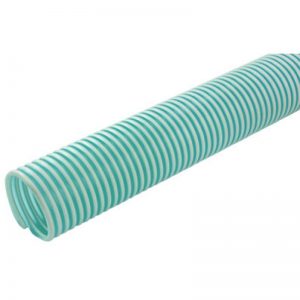 Water tubing is typically used for light working pressure transportation of liquids. They are ideal for the light suction of water, sewage or chemicals. The tubing is not specific to the transportation of water so would not be suitable if you are requiring specific transportation of drinking water. These water tubes are manufactured from light PVC and nylon materials and are designed exclusively for light pressures and should not be used in any high-pressure transportation such as industrial plant liquid transportation's.
Although all varieties of water hosing are designed with materials that are durable and long lasting, designed to withstand corrosion and rot, there are also additional aids to ensure that after purchasing water hosing that the hoses meet specific requirements. Water hose assemblies are designed to reduced system vibrations caused by the pumping pressures. They compensate for any misalignment that might be interrupting the flow of water through the inner hosing and improve overall pumping performance.
Choosing the right water hose for your specific needs of transporting water must be a considered decision, taking into account the hose material, its pressure resistance, and sizing. If you need any further guidance of which hose is best for your specific requirements contact us via phone or email to be guided through the purchasing process by our industry experts.